22
Aug
2013
In Foomi
By Fiona Ng
I Hate Summer
On 22, Aug 2013 | In Foomi | By Fiona Ng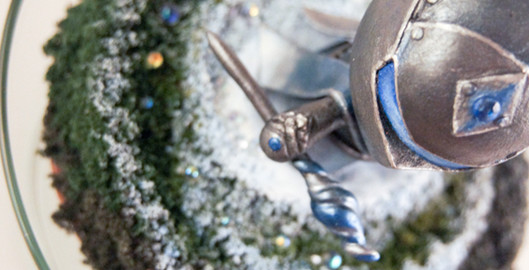 Foomi has a strange head. I wasn't sure how to create a helm for it in the style of my other armored customs, but ultimately decided that instead of enclosing it, I would leave the back uncovered. For this project, I also had a small cupcake display where the Foomi would stand. Doing what? I wasn't sure yet.
Here's the sculpt of the head. (With chopped off ears again.)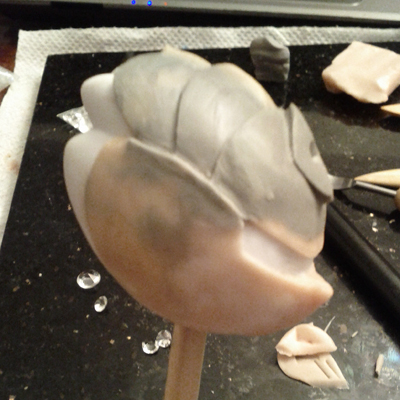 If I'm playing a fantasy-based videogame that gives me an option of choosing a class, I would often choose the spellcaster, or some variation of a the spellcaster that allowed it to be a little less…squishy, like fighter/mage, arcane warrior, warrior/mage, etc. So for the body design on this piece, I opted to give it a robes-and-chain-mail combination, and pose it as if it were casting a spell.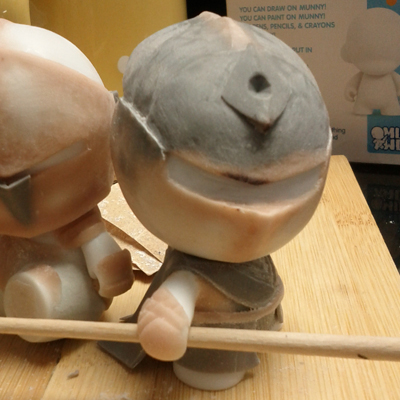 Some paint…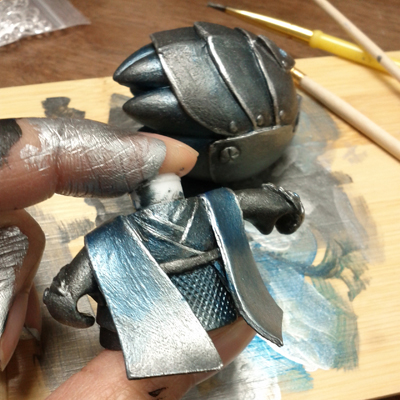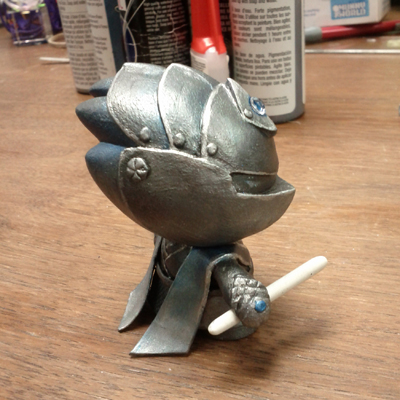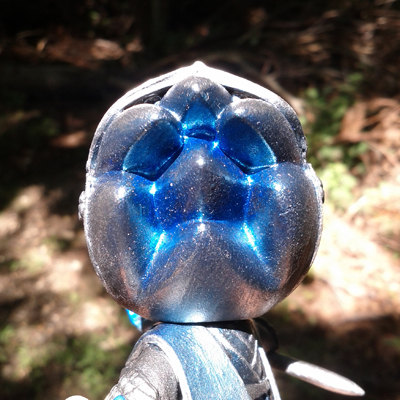 And the cupcake display that would morph into an icy swirl of spellcasting doom. (It kind of just looks like a frosted cake though…)
The  final piece: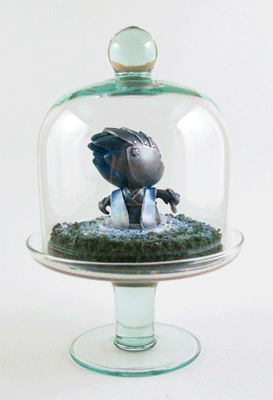 Portfolio page: I Hate Summer