Munny Knight and Raffy Horse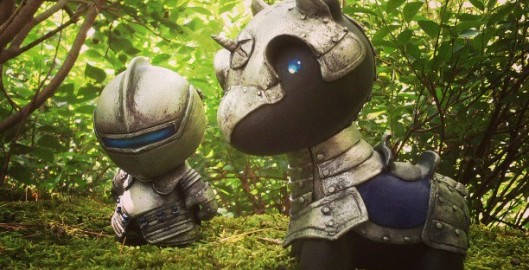 I had originally planned to just make a Knight Munny, but then thought, "what's a knight without a horse?"

First, I needed some reference photos. I often found photos online of knight and horse armor from the front, but rarely from the back. So I took a trip to the Metropolitan Museum of Art and clicked away. Got a few strange glances as I scurried around to the back of each display though… 🙁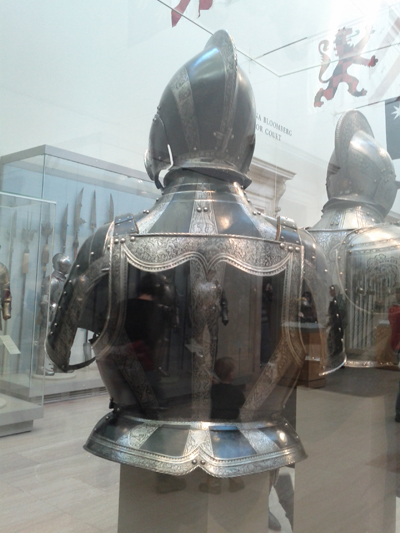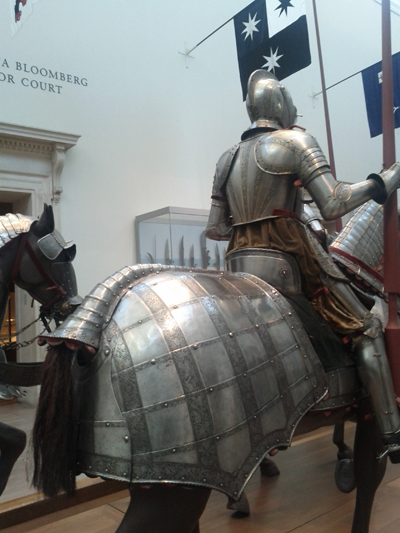 Started sculpting on a 4″ Kidrobot Munny.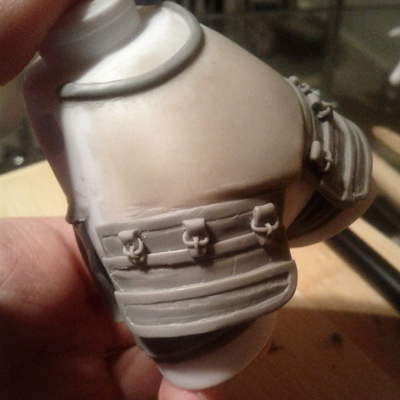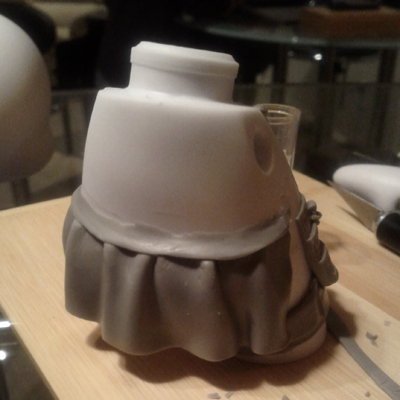 Now some primer and paint…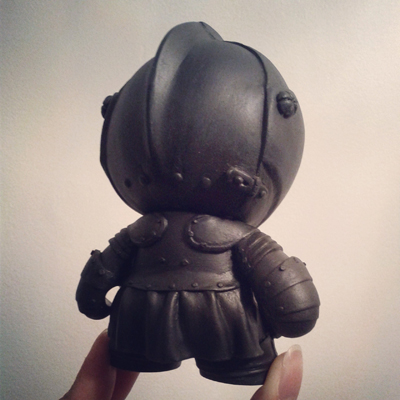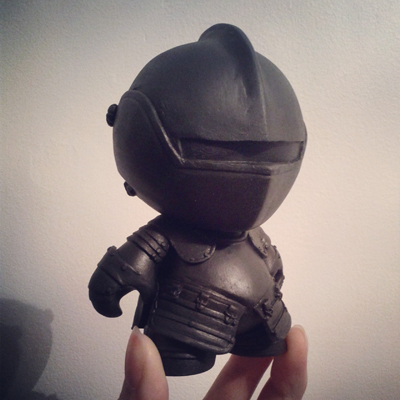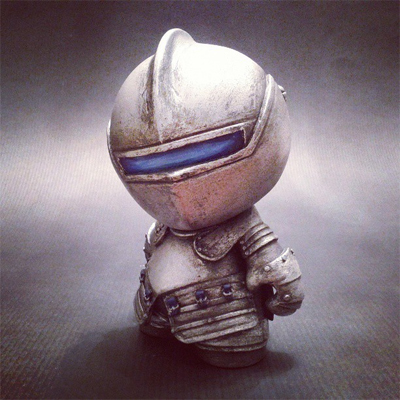 Finished the sculpting, and added the studs.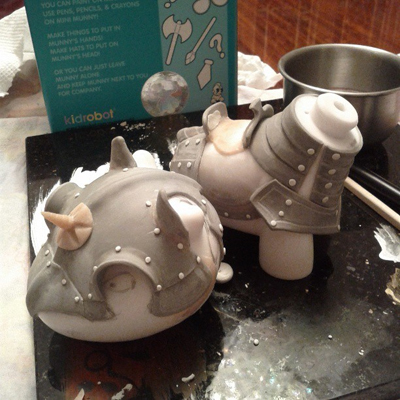 and ta-da! Done. Unfortunately, the Munny I purchased had a slightly deformed/enlarged hand, making it difficult to create a lance/sword it could carry. Will probably add weapons for my next custom pieces.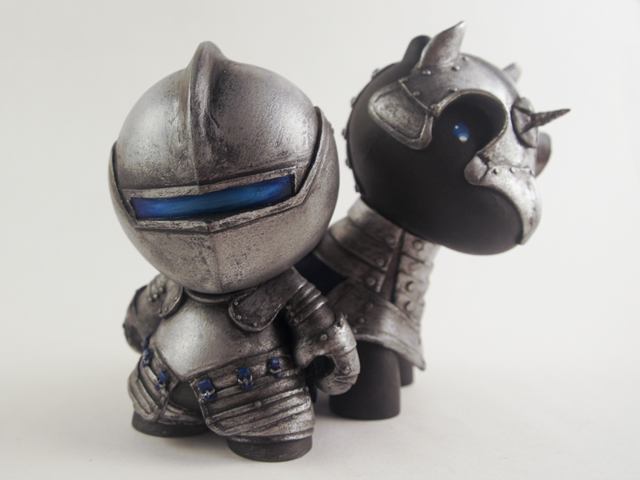 Portoflio pages: Munny Knight and Raffy Horse